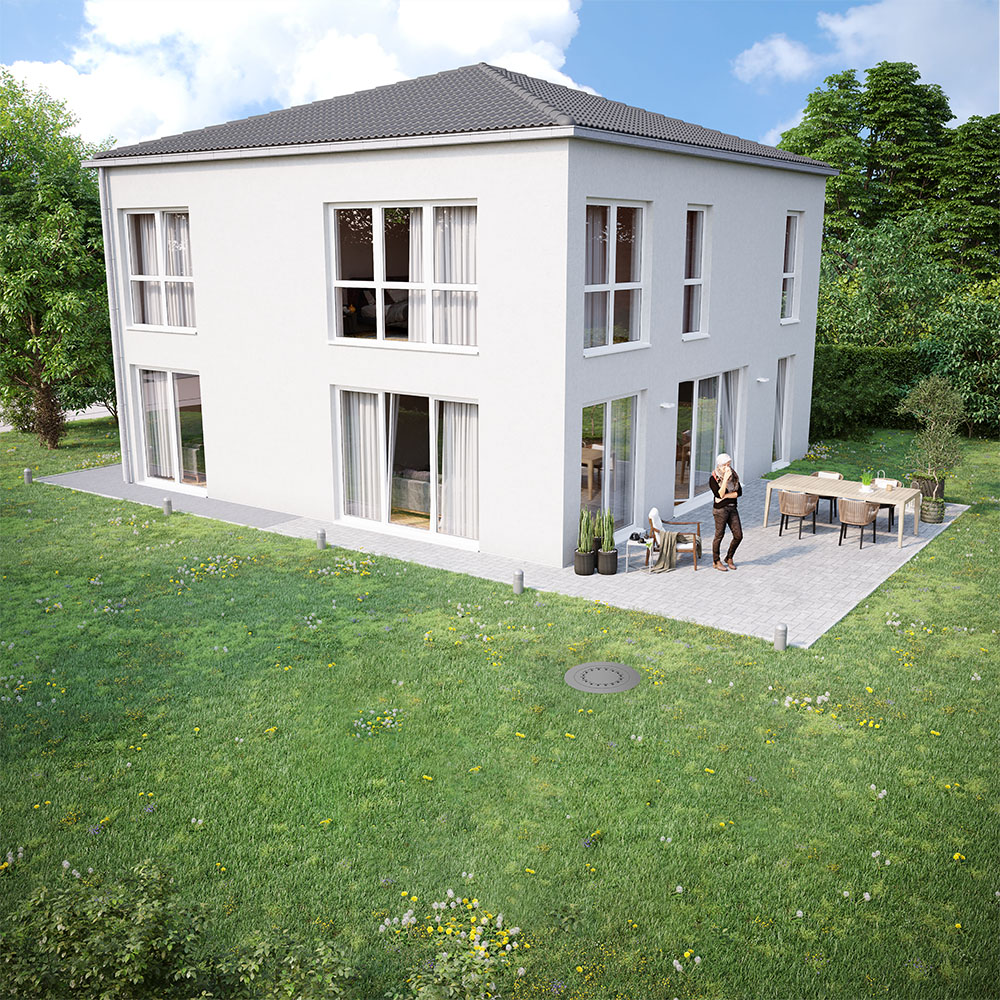 The future-proof wastewater treatment plant for your home
The Batchpur SBR small wastewater treatment plant that shows what batchpur can do.
Weiterlesen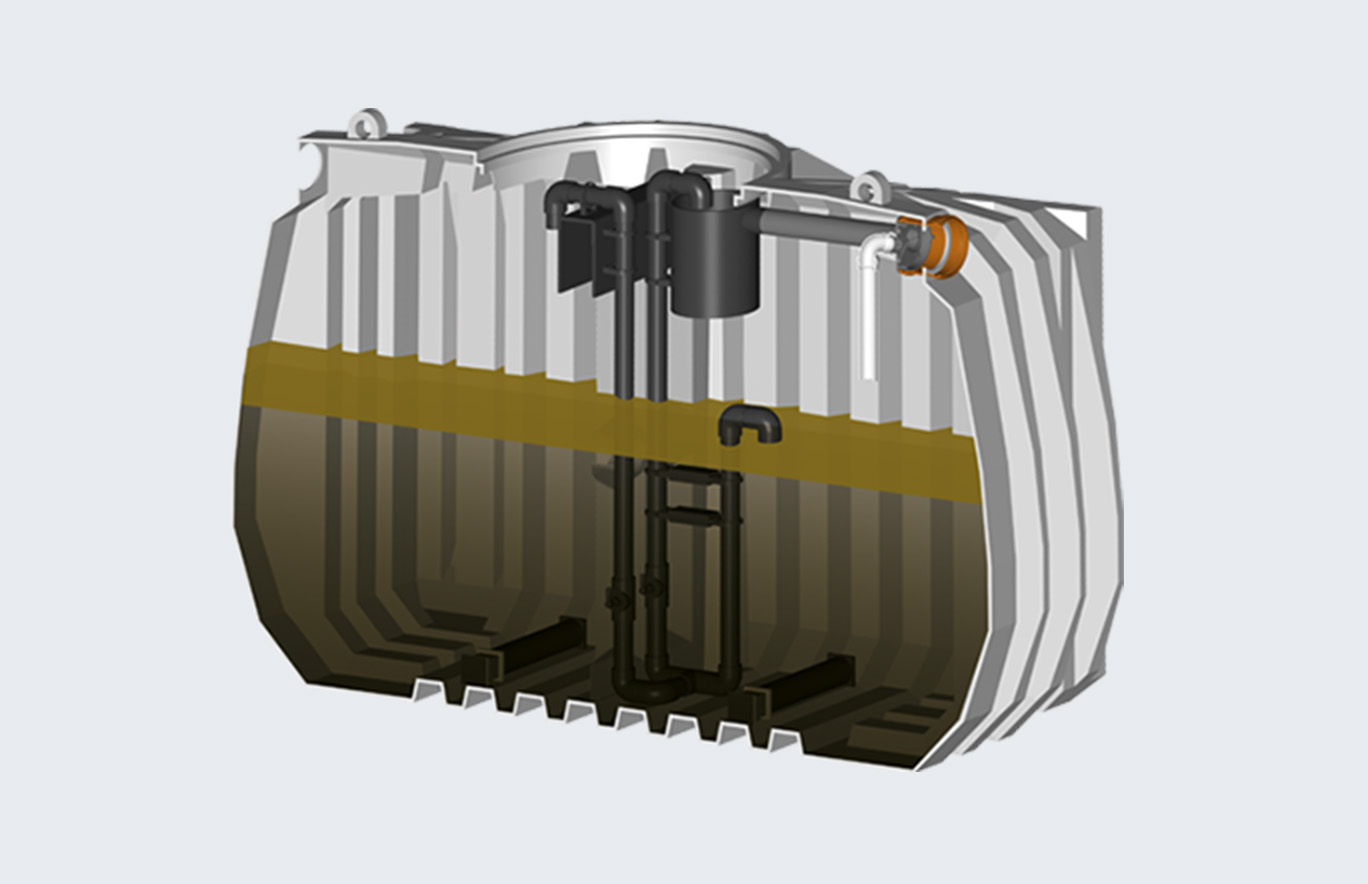 Filling
The stored wastewater from the primary treatment is pumped into SBR reactor.
Aeration
The wastewater is aerated and circulated by a compressor. Biological treatment takes place during this process. The control system determines the aeration time automatically and continuously so that only the necessary energy is used. Due to the resulting currents, an optimal mixing with a high cleaning performance takes place.
Settling
After the biological cleaning by bacteria is completed, the so-called settling phase takes place. In this settling phase, the cleaned wastewater separates from the biological sludge. A clear water zone is created in the upper area.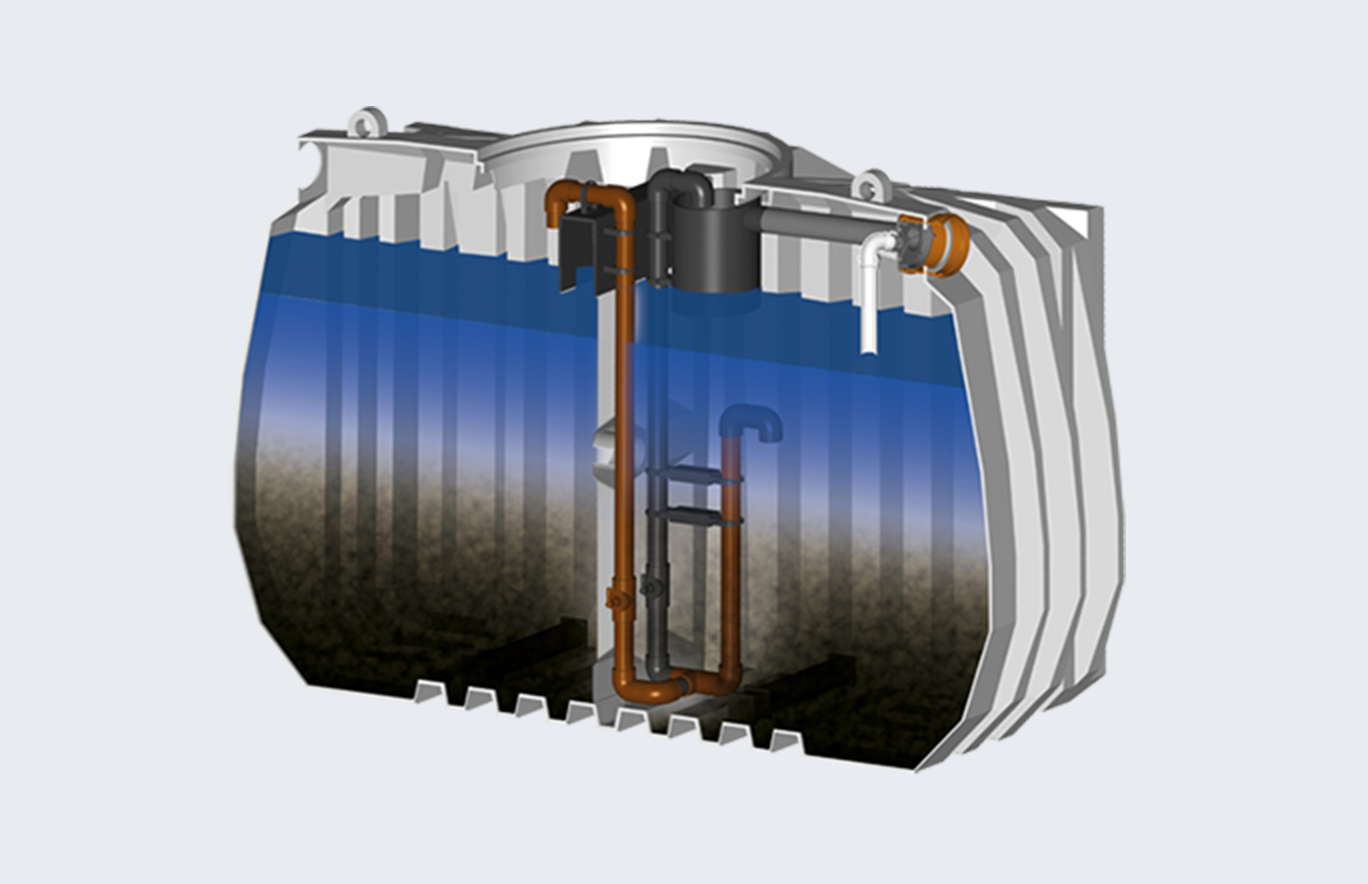 Clear water removal
From the clear water zone, the treated wastewater is removed by means of a compressed airlift for discharge into a body of water or infiltration.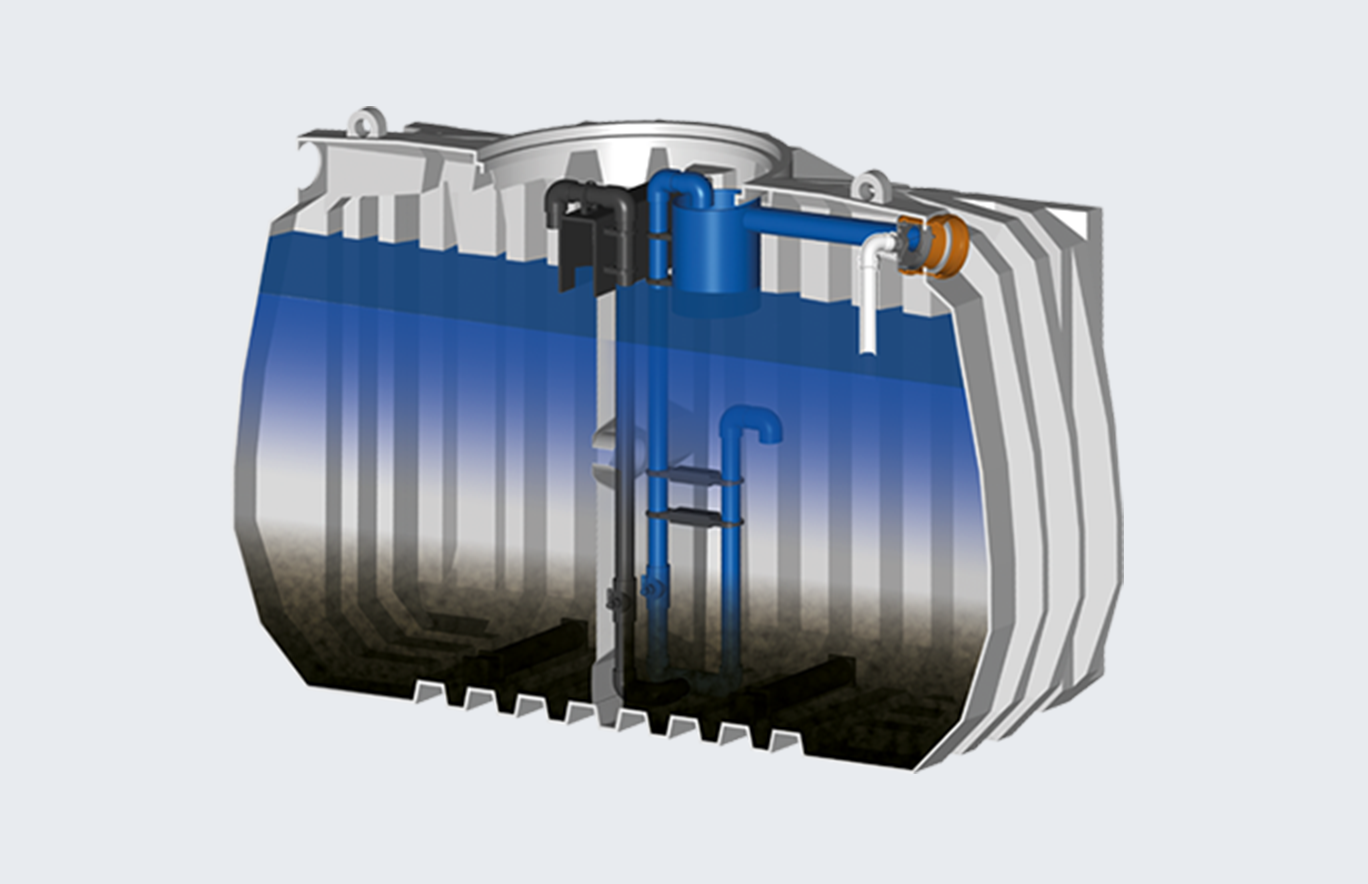 Excess sludge removal
The excess biomass produced during the cleaning process is conveyed by means of a compressed airlift to the mechanical primary purifier. The purification process can start again.
Batchpur offers a range of plastic and concrete tranks designed and selected with the utmost care.
We deliver tanks all over the world. However, we also offer attractive solutions for overseas, where you save expensive freight costs. You purchase a suitable tank from a local distributor and we supply you with the appropriate technology. No matter whether you choose a tank made of concrete or plastic, the batchpur SBR small wastewater treatment plant can be installed and retrofitted in all tank shapes and variants that meet the specifications, e.g. regarding water depth, volume, stability and watertightness.
Select a tank of your choice or contact a local supplier.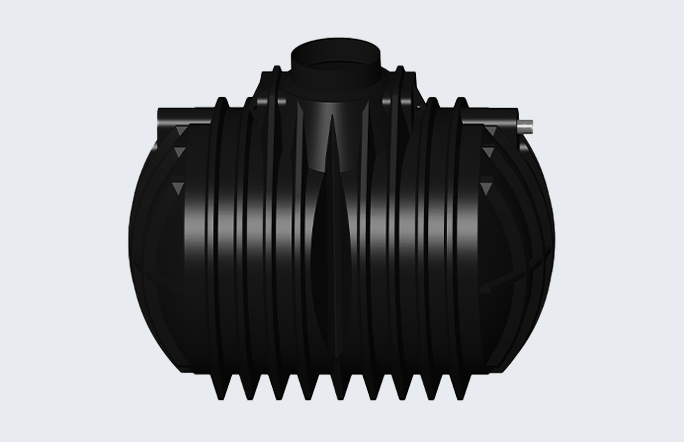 Plastic tanks
batchpur offers a range of plastic tanks developed with the utmost care and representing a new generation among PE tanks: innovative, resistant, easy to install and durable over a long period of operation.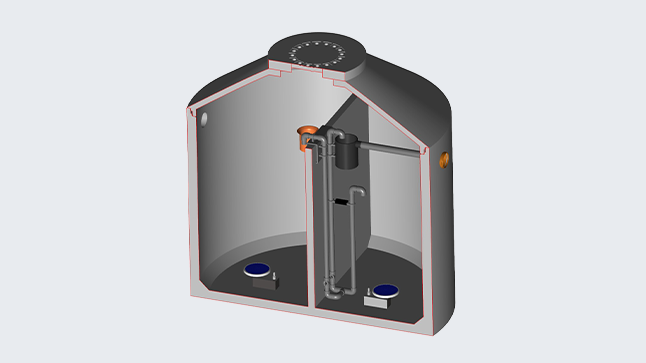 Concrete tanks
A high concrete quality combined with modern production technology, ensures a quality product that meets all the requirements of wastewater treatment: dimensionally stable, buoyancy-proof, fast and easy to install.
Technical information
Classes C-D included **
Patented ALC-technology
Patented Airstep technology
Extendable cleaning class P*, ** and H*, **
Expandable purification stage for the elimination of micropollutants*
Online remote monitoring*
One-time maintenance*
Omission of operator controls*
Durable, high-quality plastic and stainless steel parts processed
Simple and clean retrofit
No electric pumps
*At extra charge
** Cleaning classes accordning to german regulations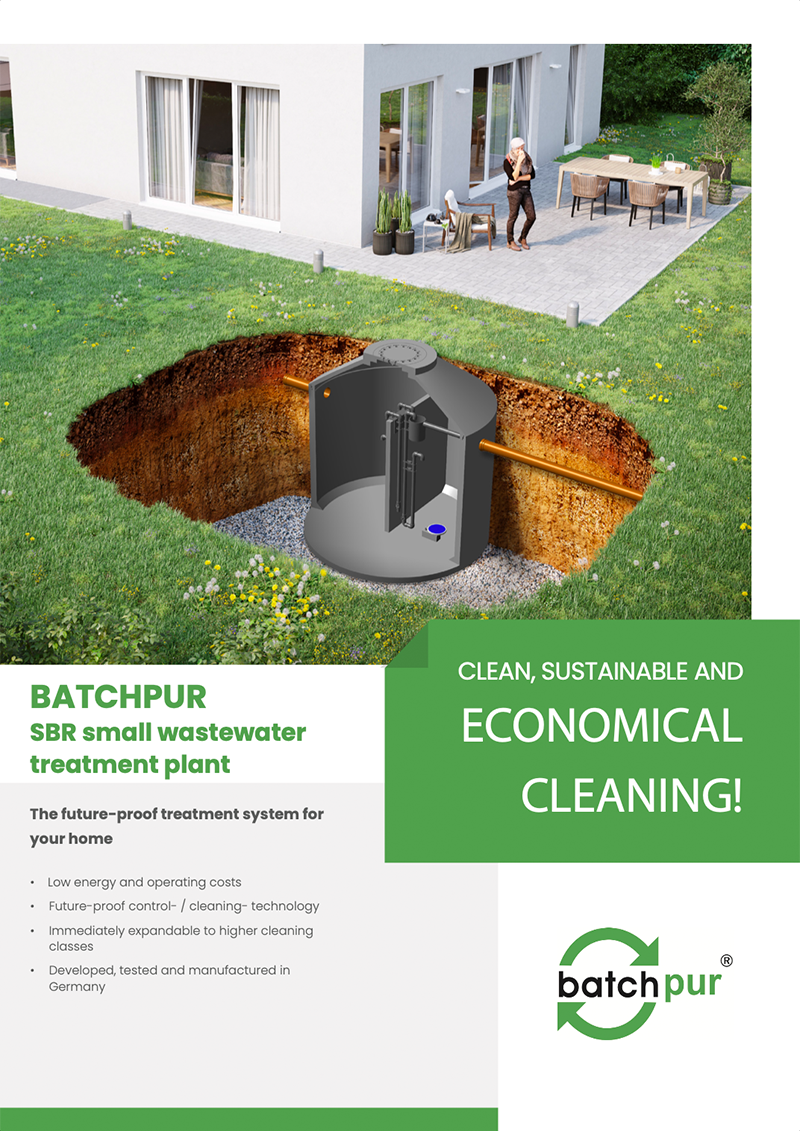 Download brochure