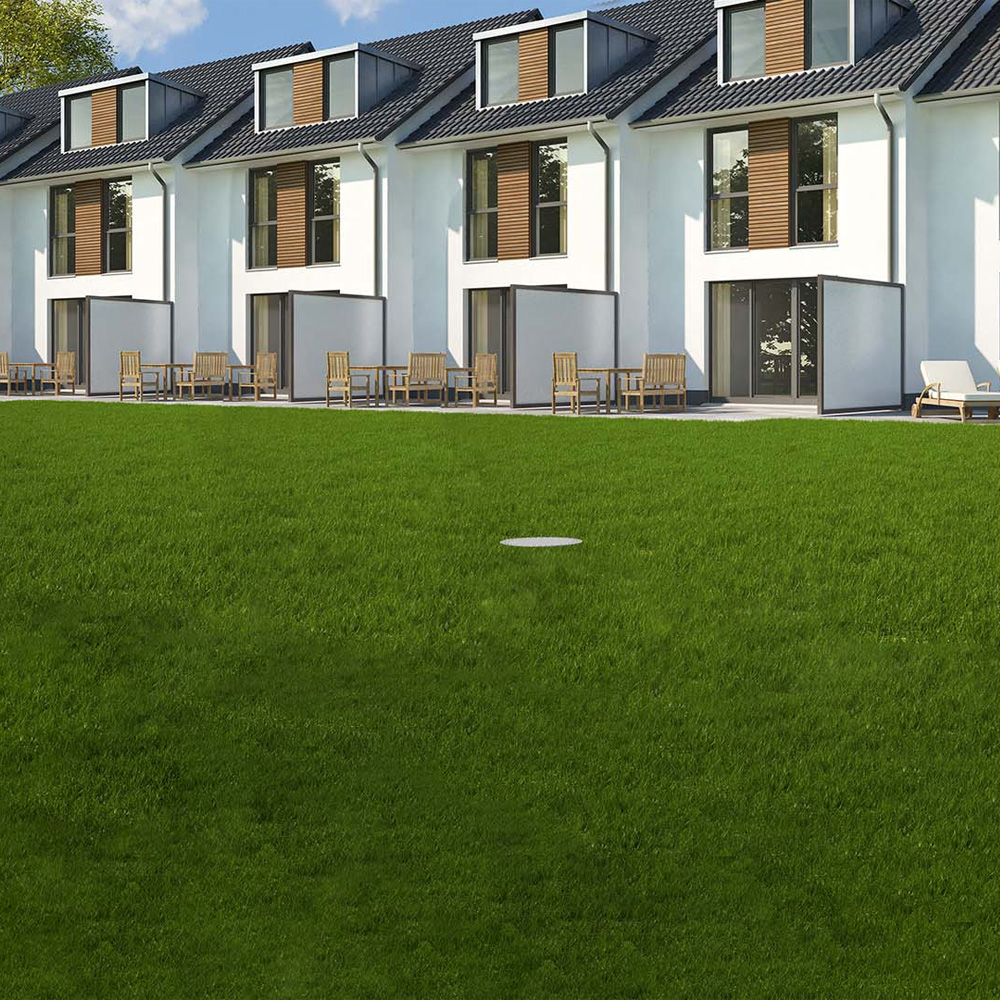 Efficient and sustainable cleaning
The wastewater treatment systems AERO and Batchpur for municipalities, hotels, restaurants, residential, recreational, and commercial facilities
Read more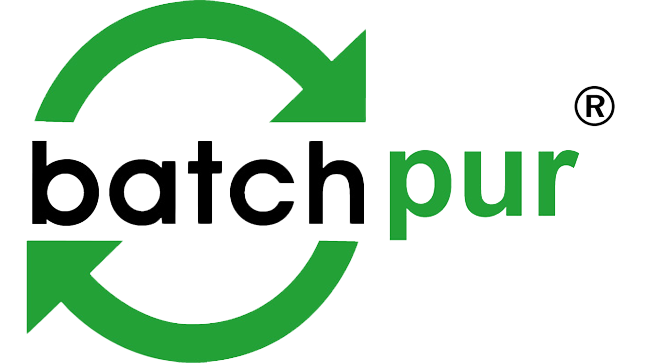 Highest purification performance with carbon and nitrogen elimination, optionally with phosphate elimination, disinfection, and micropollutant elimination
High operational safety without submersible pumps
Depending on the system - air lifter with a free ball passage of 75 or 90 mm
Available with AIR-Boost technology
Patented, stepless height level measurement
Stepless automatic aeration
Multi-line, illuminated graphic display
Simple, self-explanatory menu navigation
USB port as standard for user-friendly software updates via USB stick
WLAN module as a standard
Automatic excess sludge discharge
PC software for changing parameters, reading out operating hours andmessages, updating software and remote control (use of optional modem)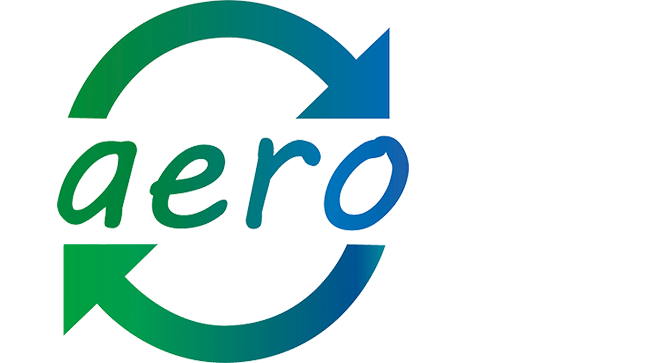 SBR plant with aerobic sludge stabilization
Tested purification performance as small wastewater treatment plants by the accredited testing institute PIA GmbH
Advantages by avoiding the formation of digester gases:

Significant odor reduction by avoiding the formation of hydrogen sulfide
No emission of climate-damaging methane gas
Avoidance of corrosion on concrete tanks due to aerobic sludge stabilization

Highest purification performance with carbon and nitrogen elimination, optionally with phosphate elimination, disinfection, and micropollutant elimination
ALC-technology as a standard
High operational safety without submersible pumps
Depending on the system, air lifter with a free ball passage of 75 or 90 mm
Available with AIR-Boost technology
Patented, stepless height level measurement
Stepless automatic aeration
Multi-line, illuminated graphic display
Simple, self-explanatory menu navigation
USB port as a standard for user-friendly software updates via USB stick
WIFI module as a standard
PC software for changing parameters, reading out operating hours and messages, updating software, and remote control (use of optional modem)
Batchpur supplies the technology for small wastewater treatment plants worldwide.
We also design individual technological solutions and special concepts, tailored to your requirements. The know-how transfer is guaranteed in cooperation with our team of experts. We can assist you, with our many years of experience in the field of wastewater treatment plants for municipalities, hotels, restaurants, residential and recreational facilities, as well as commercial enterprises (such as slaughterhouses, meat processing, food industry operations, breweries). We find the right solution.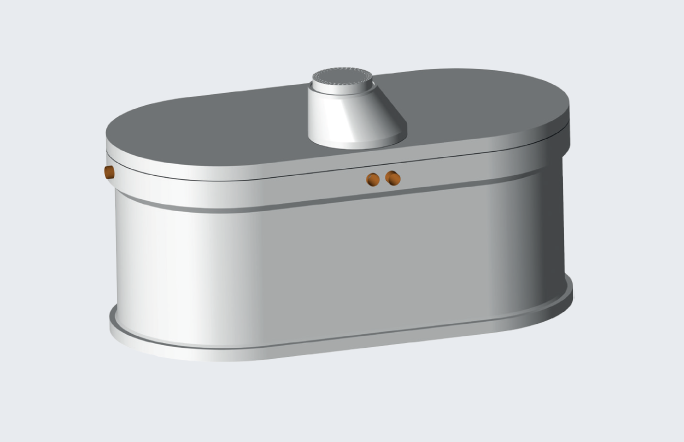 60 PE AERO plant
Design example of a 60 PE AERO plant in a jumbo tank.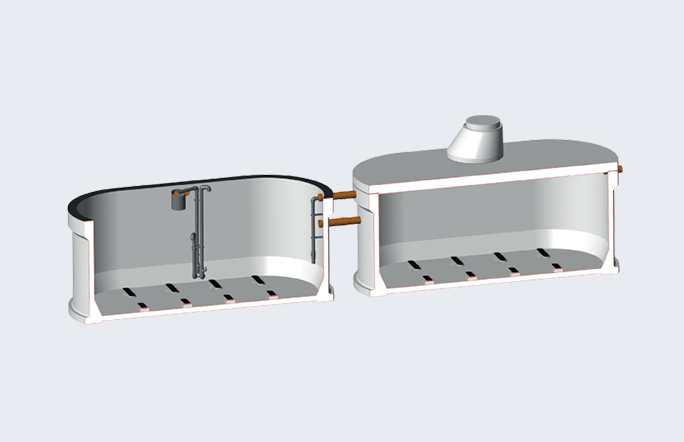 120 PE AERO plant
Ausführungsbeispiel einer 120 EW AERO-Anlage in 2 Jumbo-Behältern.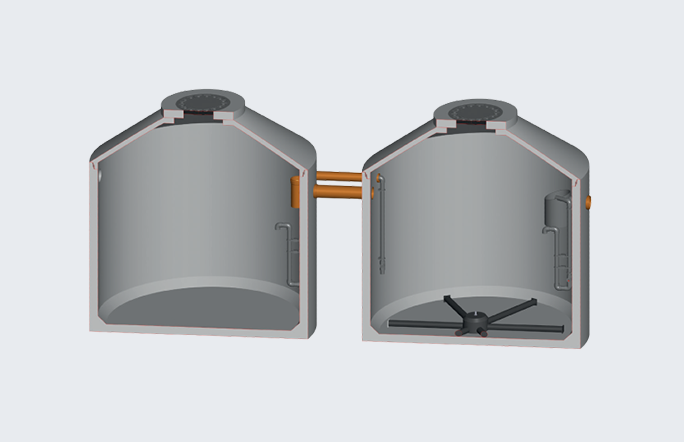 … 60 – 180 PE
Design example of monolithic round tank with AERO plant technology.
... up to 800 PE
Design examples for 300 PE SBR plants in-situ concrete construction.
... up to 1500 PE
Design example of an SBR plant for 1500 PE - energy-optimized version (feeding and clear water discharge without pumps)
Technically the optimum
The batchpur wastewater treatment technology for plants up to 1,500 PE is equipped with one of the latest control technologies. By additional modules, the plants can be extended to higher cleaning classes at any time. The online remote monitoring also allows easy monitoring and control of the plants via PC, laptop, or smartphone.
Often, the compressors are used for all functions without considering how much air the individual function requires. In fact, however, there is considerable variation in demand here: Most air is required for oxygen input during aeration.
The Batchpur air lifter only need as much air as required for the hydraulic conveying capacity. The new AIR-Boost technology controls the Batchpur compressor concept both intelligently and consistently: A small compressor takes care of the compressed air supply to the air lifter. Since this compressor is also used for aeration, further powerful compressors are automatically switched on by the control system - if necessary - during a more intensive aeration phase and the air performance is increased during aeration. In this way, AIR-Boost technology provides a real advantage for the energy consumption of the plant.
With our technology, power is only used where it is required.
A basic requirement for a wastewater treatment plant is a high purification performance. Small wastewater treatment plants, i.e., plants up to 50 PE, are tested for cleaning performance over a period of 38 weeks in accordance with the European standard EN 12566. For small wastewater treatment plants over 50 PE no test is prescribed.However, Batchpur has independently tested a 60 PE Aero plant with Aerobic sludge stabilization on the accredited test field of the PIA GmbH of the RWTH Aachen. Thereby we have achieved outstanding cleaning performances. This independent test gives you security in your investment decision.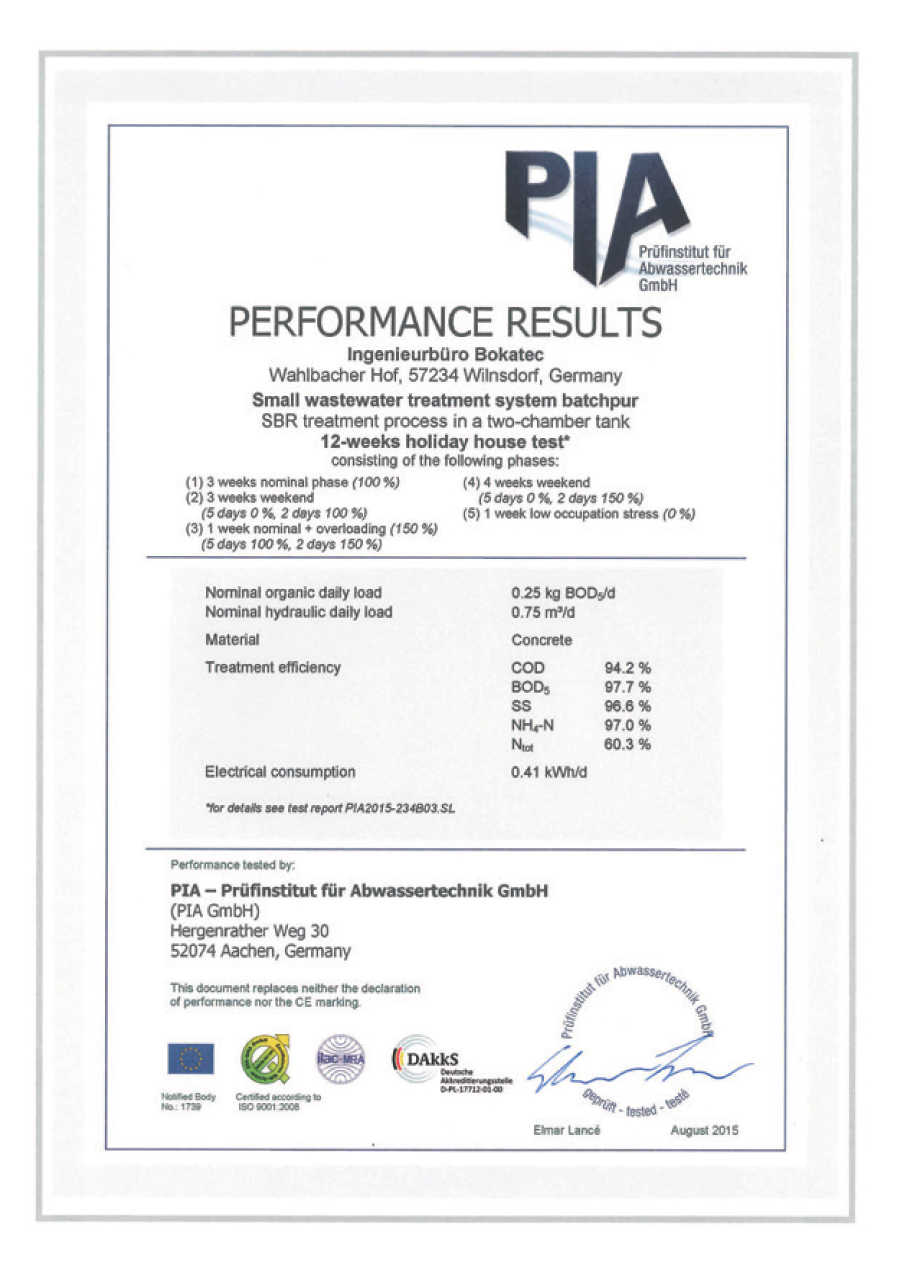 SBR wastewater treatment systems > 50 PE
Technical information
Individual plant design
Adaptation of the components to the required task
Energy-efficient control and compressors
Online remote monitoring
No odors due to digester gases
No corrosion due to digester gases
Classes C-D ** included
Certified high cleaning performance for plants > 50 PE
Patented ALC-Technology
Patented Airstep-Technology
Extendable cleaning class P** and H**
Expandable purification stage for the elimination of micropollutants
Durable, high-quality plastic and stainless steel parts processed
No electric pumps
** Cleaning classes accordning to german regulations.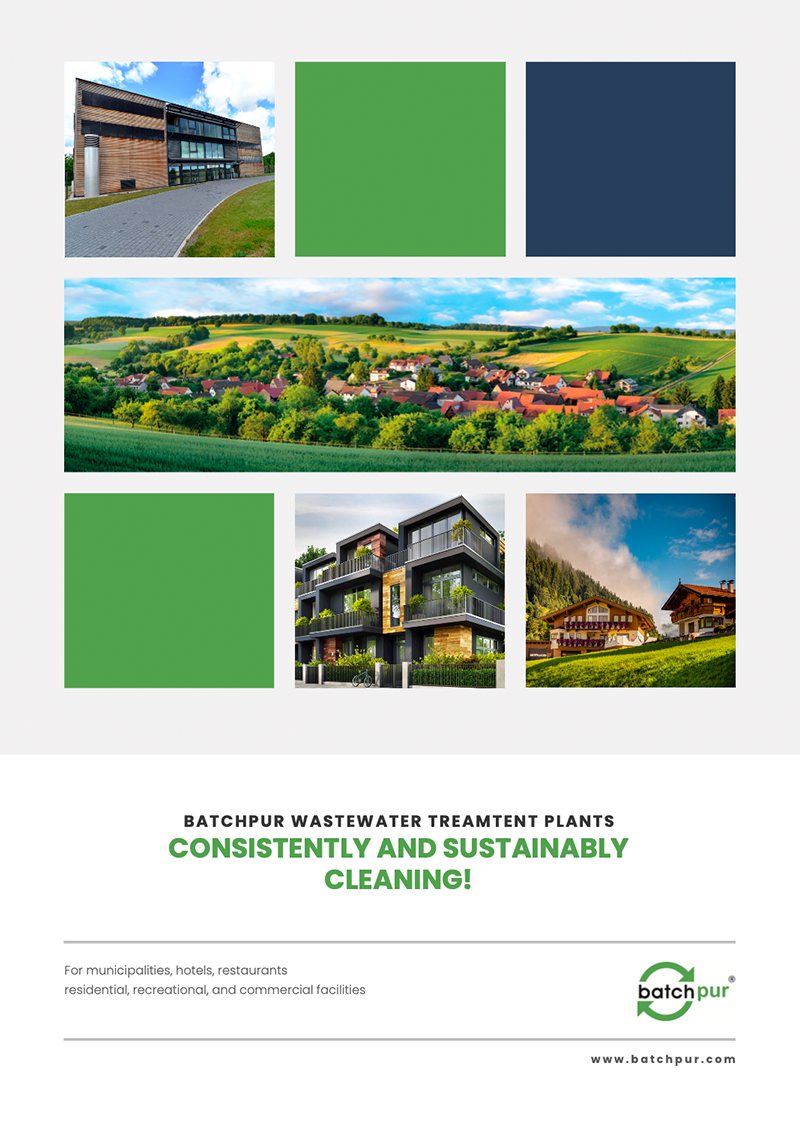 Download brochure