The basic control for carbon und nitrogen removal
The basic control for Batchpur and AERO small wastewater treatment plants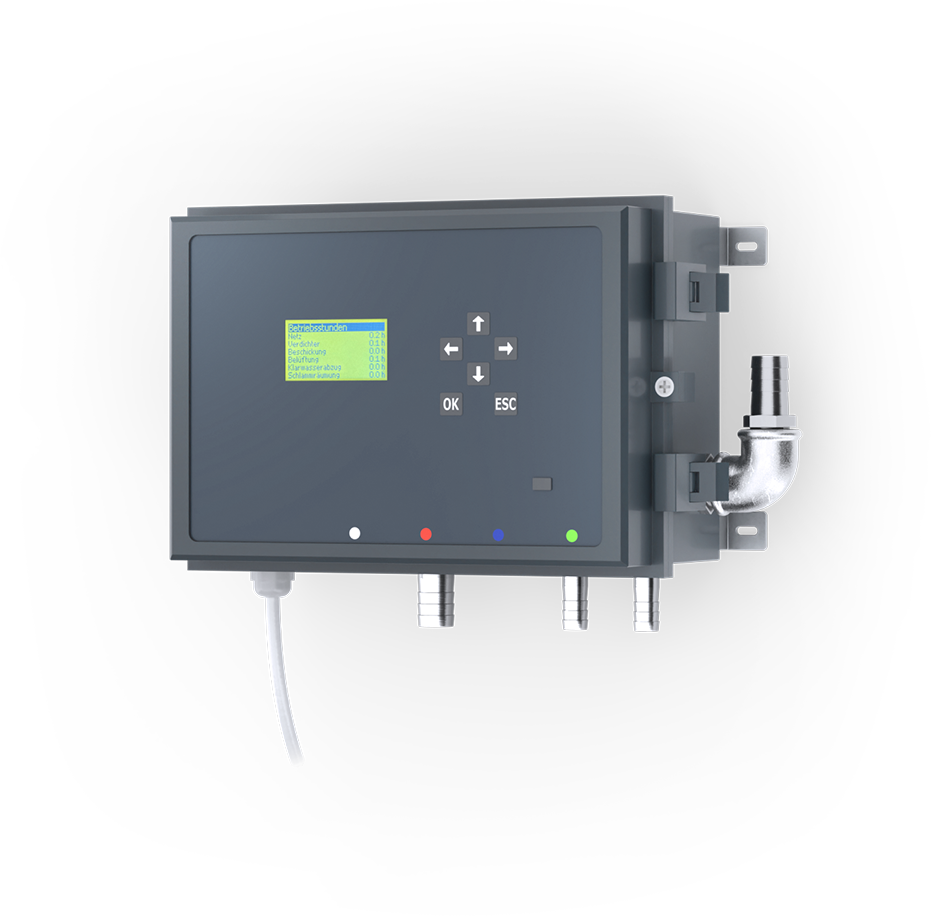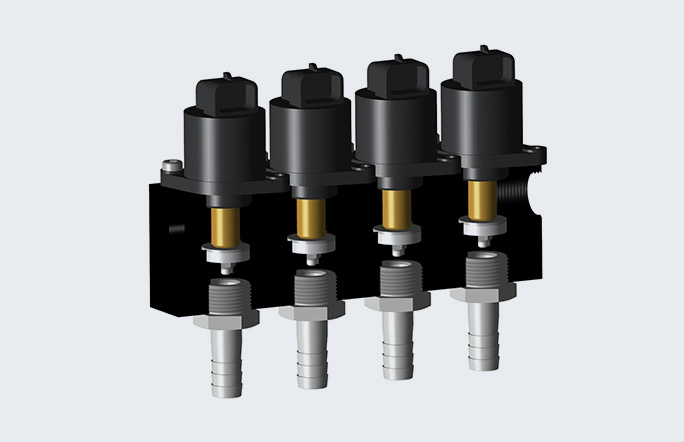 Extremely quiet Airstep Steppermotors
90 % less energy consumption in the air distribution system: The basic control system uses an airstep air distribution system with stepper motors instead of solenoid valves. Solenoid valves have the disadvantage that they have to be permanently supplied with energy during the opening process. This would mean for you as a costumer that for example, the solenoid valve has to be supplied with power during the entire opening operation. This is usually between 10 - 15 watts. The calculation is quite simple: Meanwhile, batchpur's stepper motor system needs less than 10% energy.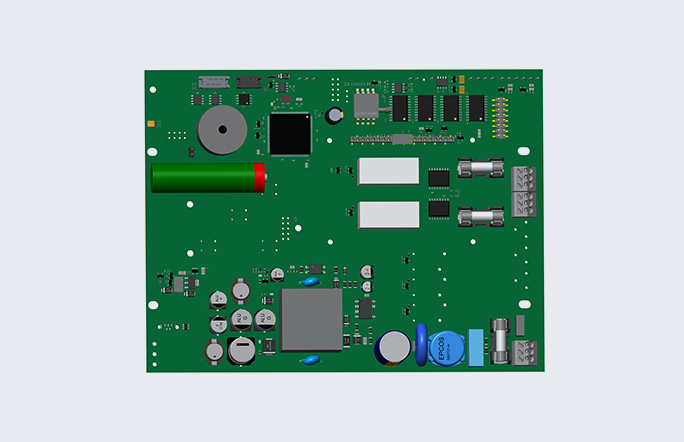 Quality in material and processing
The components of the basic control have a significant influence on reliability and service life. Since we know this, we only use components that meet the requirements in terms of function and service life. All components of the basic control are manufactured in such a way that a component change can be carried out in few minutes. In addition, there are 6 independently fused circuits on the basic board. This provides multiple protection for the operation of the small wastewater treatment plant.
Production and quality management for highest demands!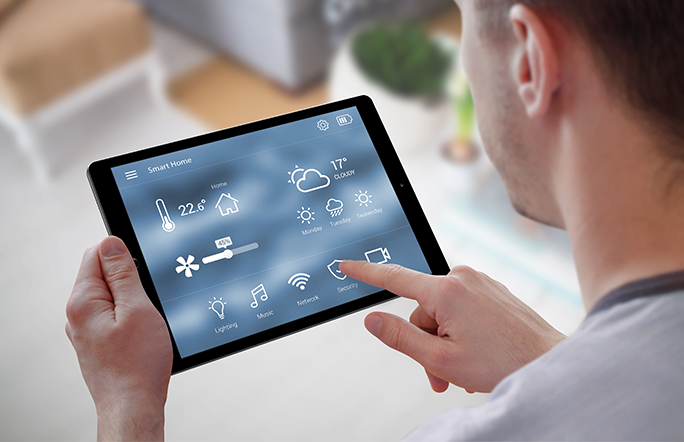 User-friendly basic PC software with Easyreport Function
With its simple and user-friendly interface, the basic PC software allows quick setting of plant parameters. An external USB port on the basic control also enables fast and simple service updates as well as the readout of parameters, operating hours, and messages.