The new easy...con control - Technically perfect
The control system for Batchpur and AERO small wastewater treatment plants and for plants > 50 PE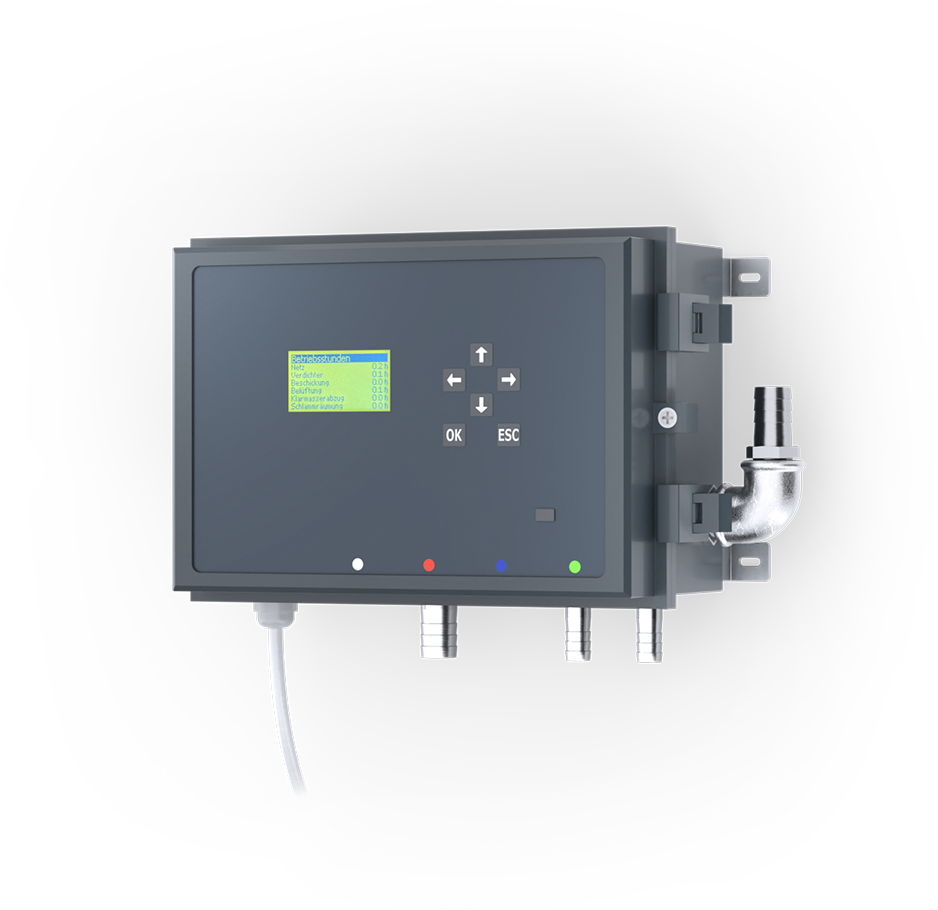 Versatile expandable
The easy...con control is optionally available (also retrofittable) with up to 7 stepper motors for e.g. pneumatic phosphate elimination, a nutrient dosing, or the C4C-module. The expansion with UV disinfection, additional sensors such as oxygen, conductivity, pH, or redox is also possible at any time.
One control for all cases!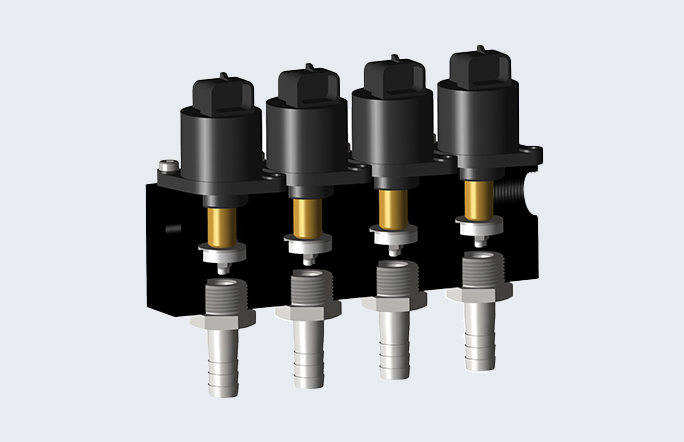 Extremely quiet Airstep-Steppermotors
90 % less energy consumption in the air distribution system: The easy...con control uses an airstep air distribution system with stepper motors instead of solenoid valves. Solenoid valves have the disadvantage that they have to be permanently supplied with energy during the opening process. This would mean for you as a costumer that for example, the solenoid valve has to be supplied with power during the entire opening operation. This is usually between 10 - 15 watts. The calculation is quite simple: Meanwhile, batchpur's stepper motor system needs less than 10% energy.
Safe plant operation
Six independently fused circuits and an electronic transformer on the easy...con board provides multiple protection for the operation of the small wastewater treatment plant.
Quality in material and processing
The components of the control have a significant influence on reliability and service life. Since we know this, we only use components that also meet requirements in terms of function and service life. The control is developed, tested and manufactured in Germany. All components of the easy...con control are manufactured in such a way that a component change can be carried out in few minutes.
Production and quality management for highest demands!
With Easyreport Function and Wi-Fi as a standard
The easy...con control is equipped with Wi-Fi as a standard. This allows you to easily retrieve all relevant data such as the operating status, operating hours, or messages of your small wastewater treatment plant via your smartphone. In addition, an external USB interface enables quick and easy service updates or the readout of operating hours or messages.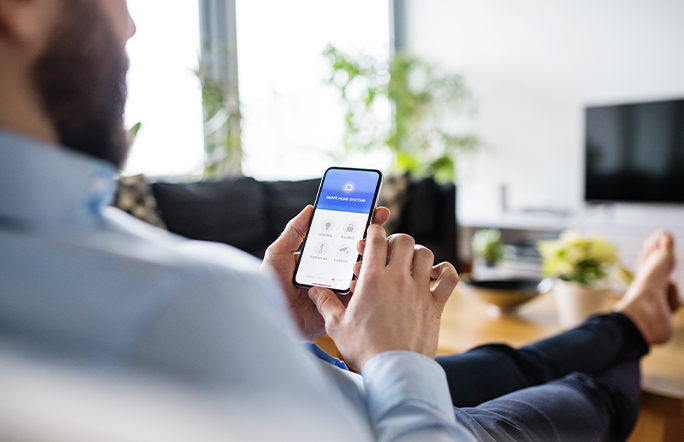 With remote monitoring and web portal
With a modem you have access to a web portal. The perfect support for operators!
The interface for the remote monitoring module is already present in every easy...con control. By simply plugging in the modem, the control connects to the easy... con web portal. Error messages are forwarded immediately; once a day, all operating data are automatically stored and archived on the web portal server. In this way, you can seamlessly document the functionality of your plant. The daily check of the Batchpur plant becomes a routine.
Every batchpur plant with modem can be monitored by the batchpur service technician with your permission. Even in the absence of the plant operator, maintenance work and test runs can be carried out on the batchpur plant within the scope of a maintenance contract.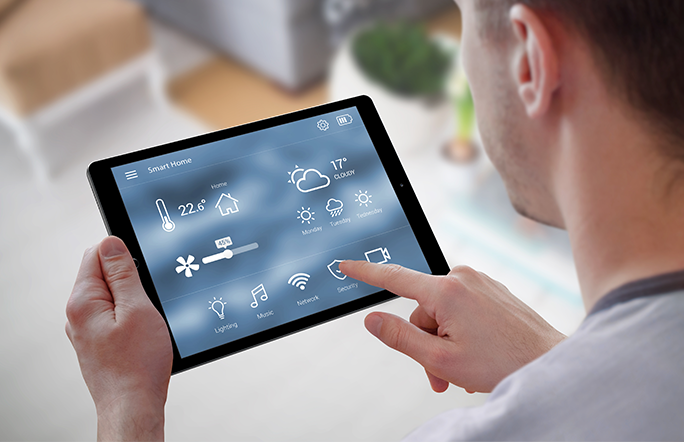 Easy operation of the easy...con PC software
Our easy...con PC software allows quick and easy readout of messages and operating hours. In addition, parameters can be set through a simple and user-friendly user interface.
Stepper motors can be replaced individually
External USB port for user-friendly software updates
WiFi module as a standard
Optionally available with modem for complete remote monitoring or for forwarding system malfunctions as SMS
Easily expandable to higher cleaning levels
Easy connection of additional sensors such as oxygen-, conductivity-, or redox-sensor